Our valley elevates community fun throughout the year.
Main Street Middletown hosts fundraising opportunities annually in order to continue supporting our area businesses and events. We celebrate our community, history, and culture.
Scarecrow March
October 17, 2020 @ 2:00 pm

-

5:00 pm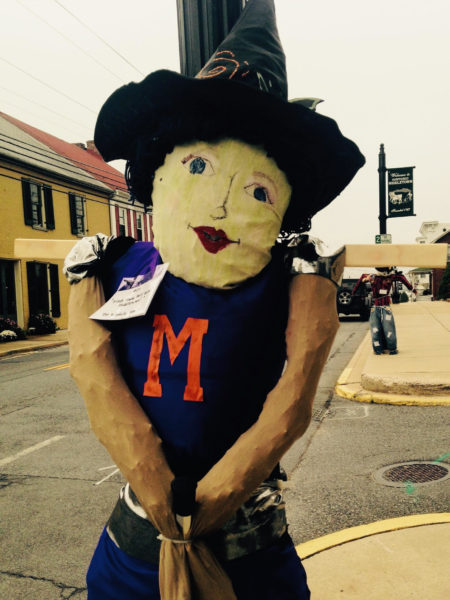 VOTE FOR YOUR FAVORITE BETWEEN 2:00 P.M. – 5:00 P.M.
Strollers and leashed dogs welcome
Come see the cutest, craftiest, craziest collection of scarecrows in Maryland for the 13th annual Scarecrow March in downtown Middletown.
Local residents and businesses vie for the scarecrow kits (we hand out 50-60 kits) to decorate. The collection we see each year is truly amazing! Some are adorably themed to timely events or cultural trends (think Olaf from Frozen a few years back), others are truly crafting at its best using unusual materials to advertise a local business, others are simply just fun (one year, one was a large giraffe!).
While this is a beloved local event, it is a regional draw for folks who just want to come see something fun, unusual, and to celebrate the fall season. Adults love to see these characters as much as children! Snacks and beverages will be available to enjoy while you take in the details of each Scarecrow!
Scarecrows stay scary until the weekend after Halloween, make a day of it with breakfast in downtown Middletown followed by a scary stroll down the street and then head out to nearby Jumbo's Pumpkin Patch to pick your own pumpkin! And maybe you too, will be inspired to pick up some extra straw, and make your own scarecrow!
PARKING
Elm Street Municipal Lot
123 Elm Street, Middletown, Maryland 21769
East Green Parking Lot
102 E Green Street, Middletown, Maryland 21769