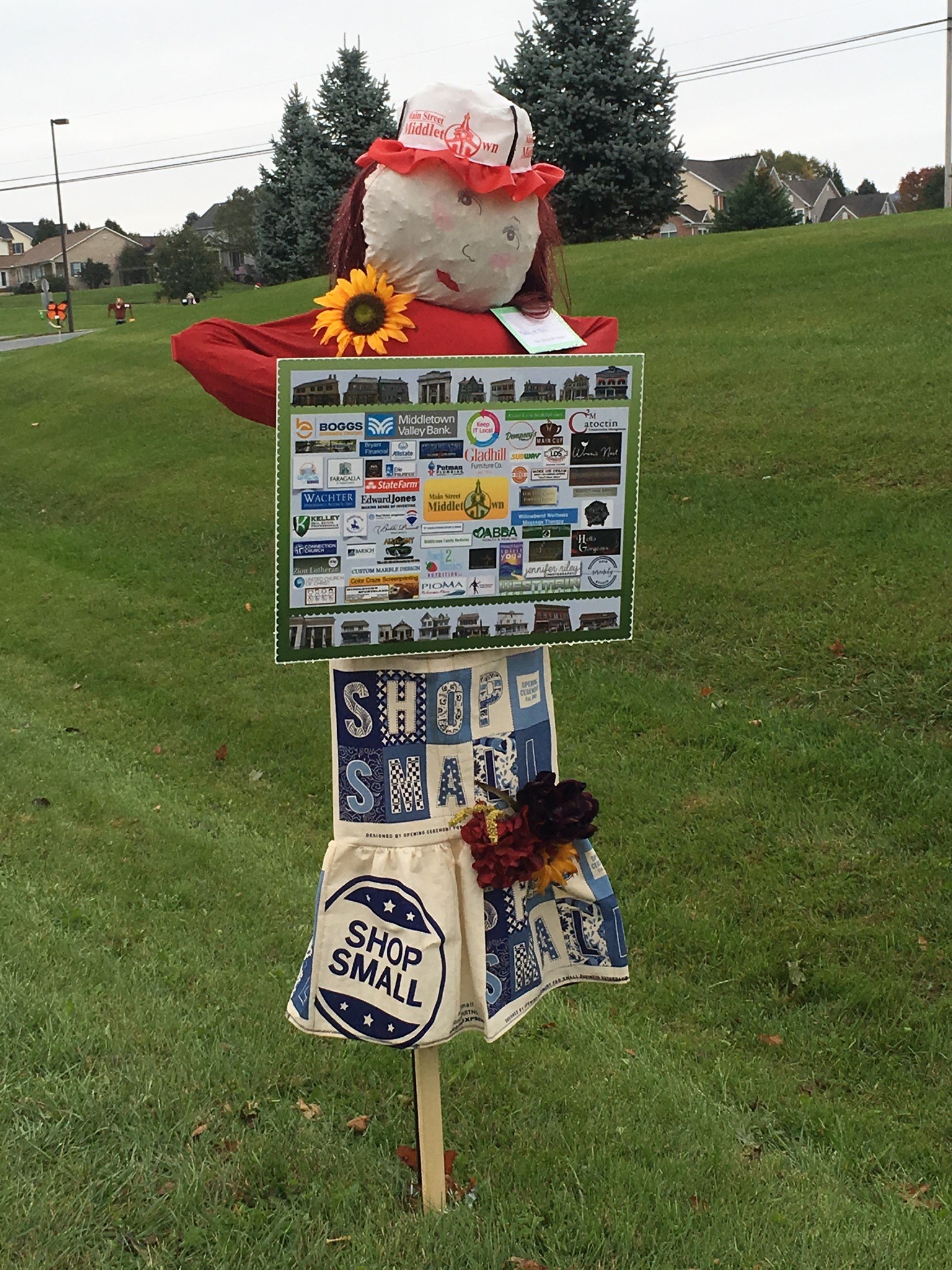 27 Sep

October 2022

We love October for the same reasons everyone does – the slight chill in the air, the changing colors of the trees, the pumpkins, the trick-or-treating, (the candy!), and all of the super fun-fall festivals that occur. Saturday, October 15th is the day the Scarecrows March down Main begins! The 29th is the annual Halloween Parade sponsored by the Lion's Club. These two events are not to be missed!

Here at Main Street Middletown, we also love October for another reason:  Business Appreciation Week. This year, Business Appreciation Week is October 24-28th.  During this week we take time to think about each and everyone of our Main Street businesses – and not just the business, but the amazing business owners!  Did you know that Dr. Craig Hauser is a veteran?  Did you know that Sean O'Keefe went to High School here?  As did Justin and Bobby Riggs who are the owners of Oak and Steel and Brew 30 Coffee?  Or that Mark Boggs was a West Virginia University Mountaineer? These are a few examples of little interesting things we've learned about our Main Street business owners. Who knew?

It is during Business Appreciation Week that we often get to take a longer period of time to talk to our owners. We get to hear them talk about what motivates them, why Middletown, what are their future plans for their business, and ask what Main Street Middletown can do to enhance their presence in the Main Street Middletown community. It's a time to get to know the people behind the storefront.

While we may never really think about this consciously, one thing is obvious:  a business owner could choose to run their shop/office/restaurant anywhere. So, here we are with an amazing group of people who have chosen Middletown – not Frederick, not Thurmont, not Hagerstown, not Ellicott City.  They want to be here. And we're all the better for it!

We invite you to think about the role that business owner may have in your life. You see them once or twice a month, or maybe only a few times each year, but you've been doing business with them for 15-years. Is that person a colleague? A friend? A trusted advisor? A little of all these things?

We encourage you to take a few more minutes and think about these people who you see occasionally, how their business and their hard work makes your life easier, better, more enjoyable. What can you do to show appreciation?

Here are some ways to support your local small businesses during Business Appreciation Week, or for that matter, any time of the year!
Next time you see them in person, say thanks!
Leave a positive review about their excellent customer service and/or outstanding products
Follow them on social media, share their posts
Send an old-fashioned letter saying thanks