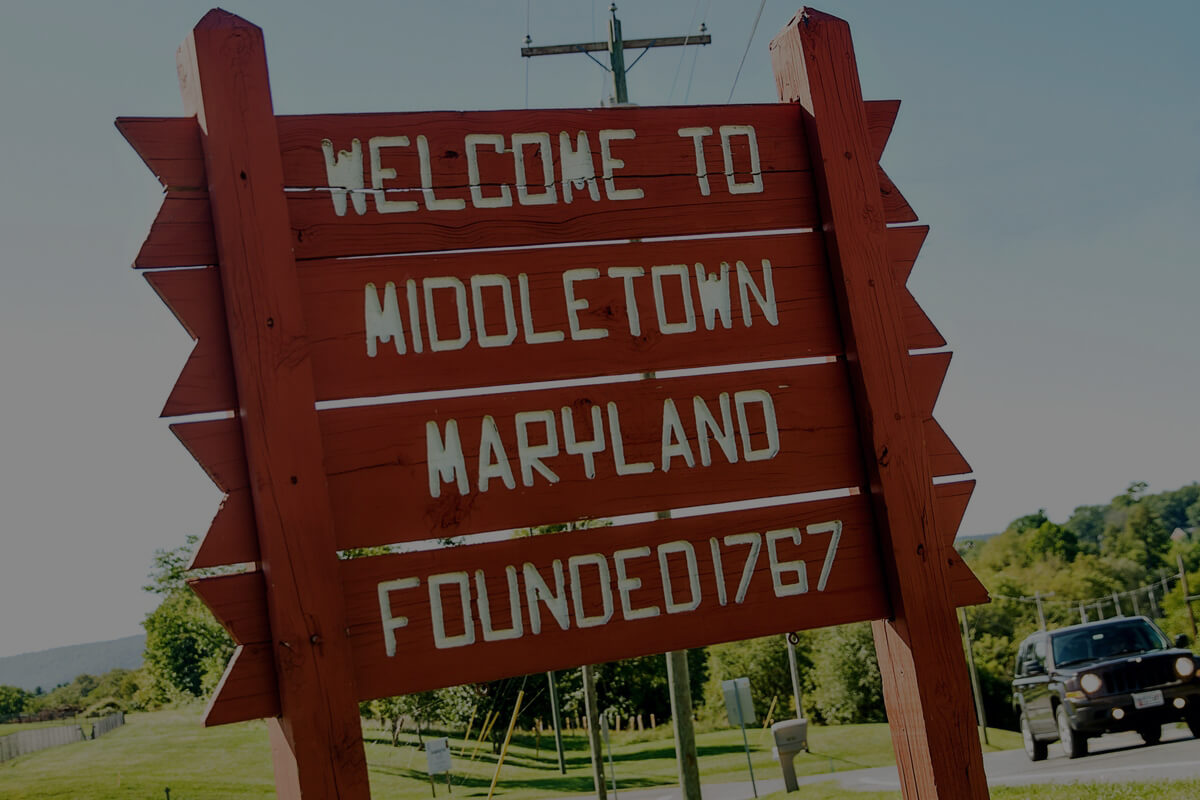 03 Jun

June 2021

As the Pandemic recesses and school winds down, it's a perfect time to find a bit of adventure and relaxation.  Welcome to Middletown Maryland where you'll find the perfect combo of things to do and ways to unwind.  An hour away from Washington DC or Baltimore, a trip here will feel like you've traveled back in time and many more miles than the mere 60-minute trip.

De-stress by walking through our iconic Main Street.

For a small town, we're chockful of history and have six walking tours to guide your exploration!  Whatever part of Main Street or side street you walk on, there's a bit of history – from fabulous Victorian high-style mansions to log cabins on Jefferson Street, or something in-between, this National Road Town is easily walkable or bikeable.

We encourage you to come hungry! 

Pick and choose from a wide assortment of restaurants, eateries, and nearby wineries.  Breakfast like a local at Dempsey's Grille or sip hand-crafted creations and munch on fresh American fare on the porch of The Main Cup.  No matter where you go, Middletown will feed your hunger with delicious food and your spirit with friendly hometown service.

Need to relax or feel pampered after living through a Global Pandemic?

Book appointments with Therapeutic Massage, Willowbend Wellness, Soul of Skincare, Hello Gorgeous Salon, Serenity Salon, or Nails by Mary to enjoy a mini-spa day.  Main Street Middletown has other specialty services to keep your mind and body in tip-top shape.  Follow your treatments up with a visit to one of our newest businesses, the Mid-Maryland Farmer's Market to stock up on fresh veggies, hand-crafted scented candles, and local baked goods to keep the good health vibes going!

Or is your idea of relaxation getting lost in the woods? You can do that here too.

The Appalachian Trail head is just four miles west of Town with short hikes to the original Washington Monument, Dahlgren Chapel, and other points of interest.  This section of the trail provides plenty of hills to work that stress out, run your kids tired, hike with your pup. This beautiful scenery will be sure to clear your mind of your laptop and the ever-growing in-box of emails.

We think you'll agree that Middletown has the perfect combination of things to bring adventure and relaxation into your next weekend get-away.