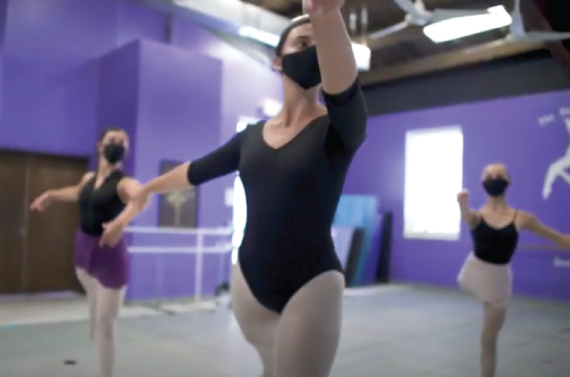 12 Jan

Meet Me on Main Street: Dee Buchanan Studio of Dance

Happy New Year Friends!  If 2020 taught us anything, it is be flexible and pivot what you are doing to fit into this COVID-19 era.  So, we are taking that to heart here at Main Street Middletown.  Our annual calendar may arrive later in the year.  Our events may look and feel different.  And, we hope you hear us even more loudly than ever before, promote and proclaim how our businesses are just the best!   To make that point clear, please read on to learn about Dee Buchanan, owner of Dee Buchanan Studio of Dance.

Meet Me on Main Street:  Dee Buchanan Studio of Dance

We caught up with Miss Dee (as her students fondly call her) recently and chatted with her about the dance studio, and her experience as a business owner in Main Street Middletown.    

Having opened the studio in 1992, Dee Buchanan Studio of Dance has taught many students, and in some families, two generations dancers.   Dee related that she was on track to enter law school, but instead, followed this different dream of teaching dance, and at 23, changed the track of her career.  She said it still amazes her to think at 23 she started teaching with a one-room studio, and today the studio has an 18-person staff offering dance classes of ballet, tap, jazz, lyrical, modern, pointe, musical theater, hip-hop, acrobatics, contemporary.   To say that Dee Buchanan Studio of Dance is a local institution is a fair assessment.   Over the years, Dee has devoted time to expanding dance opportunities throughout Middletown – not just within her studio.  She worked with the high school to choreograph the high school musical, then the band director to offering a high school dance team, and now there is a Dance Honor Society at Middletown High.  The annual offering of The Nutcracker is an event enjoyed by the entire community – whether or not you have a dancer in the performance.

We asked Dee to share some highlights of her career.  For a long moment, she was quiet and thoughtful, and then holding back some tears, said she has many great moments.  She offered that some of the most heartwarming moments come when you see a dancer courageously start back up after an injury, or most recently, when restrictions were lifted from the COVID-19 Pandemic, seeing the joy on each dancer's face as they were able to assemble together back at the studio.  There are also lots of proud moments, titles, awards, and winning competitions.  One that stands out was a surprise win at the Dance Master of America National Champion of Champions competition in 2016.  The unexpected win just made the win that much sweeter.   Dee often talks of the studio family as something she sincerely values.  Miss Annie was a student in the very first class that Miss Dee taught, and has stayed with the studio ever since, now as a teacher.  Dee's daughter has grown up in the studio and is also now a teacher.

When asked to share why choose Middletown as a place to own a business, the answer was simple; she has lived here her entire life and wanted to make dancing accessible to Middletown families.  When asked about starting a new business, her words of wisdom – be brave, don't be afraid to try!